For Emergency HVAC Service 24/7 call (817) 341-9505
We are available 24/7 for all your AC or Heating needs – don't be miserable – Call us! We service Weatherford, Brock, Millsap, Mineral Wells, Aledo, Benbrook, Fort Worth and surrounding areas!
In Parker County, Texas, unexpected HVAC emergencies can happen at any time. At CBAC and Heat, we understand the importance of having a reliable HVAC service that can respond quickly and effectively to get your system up and running again. Our team of highly trained professionals is available 24/7, 365 days a year, to provide prompt and efficient solutions to any HVAC emergency.
When you experience an HVAC emergency, the first thing you should do is turn off your system and call CBAC and Heat. Ignoring the problem or attempting to fix it yourself can cause further damage to your system and put your safety at risk. Our HVAC technicians will come to your location as soon as possible and assess the situation to determine the best course of action.
At CBAC and Heat, we offer a wide range of HVAC services to ensure your system is up and running again in no time. Some common HVAC emergencies that may require our services include complete system breakdowns, gas leaks, electrical issues, and refrigerant leaks. Our technicians have the expertise and experience to diagnose and repair any type of HVAC issue.
In addition to emergency repairs, we also offer preventative maintenance plans to help prevent emergencies from happening in the first place. Regular maintenance can help identify potential issues before they become major problems and extend the life of your HVAC system.
At CBAC and Heat, we are committed to providing our customers with reliable and efficient emergency HVAC services. Contact us today to learn more about our HVAC services and how we can help keep your system running smoothly all year round.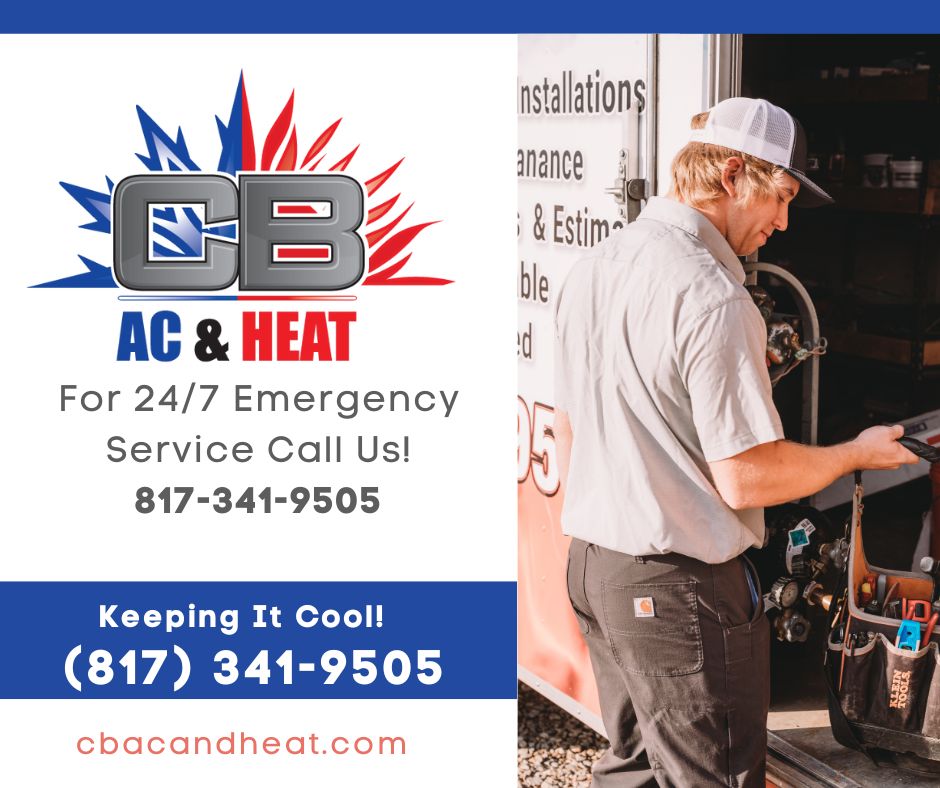 If this is not an emergency and would like to inquire about services, contact us!
---

---