Keep your wallet cool!
At CBAC And Heat, we're dedicated to providing high-quality HVAC maintenance services to the residents of Parker County, Texas, and beyond. Our experienced technicians have the skills and expertise to keep your HVAC system running smoothly and efficiently, no matter what the weather throws your way.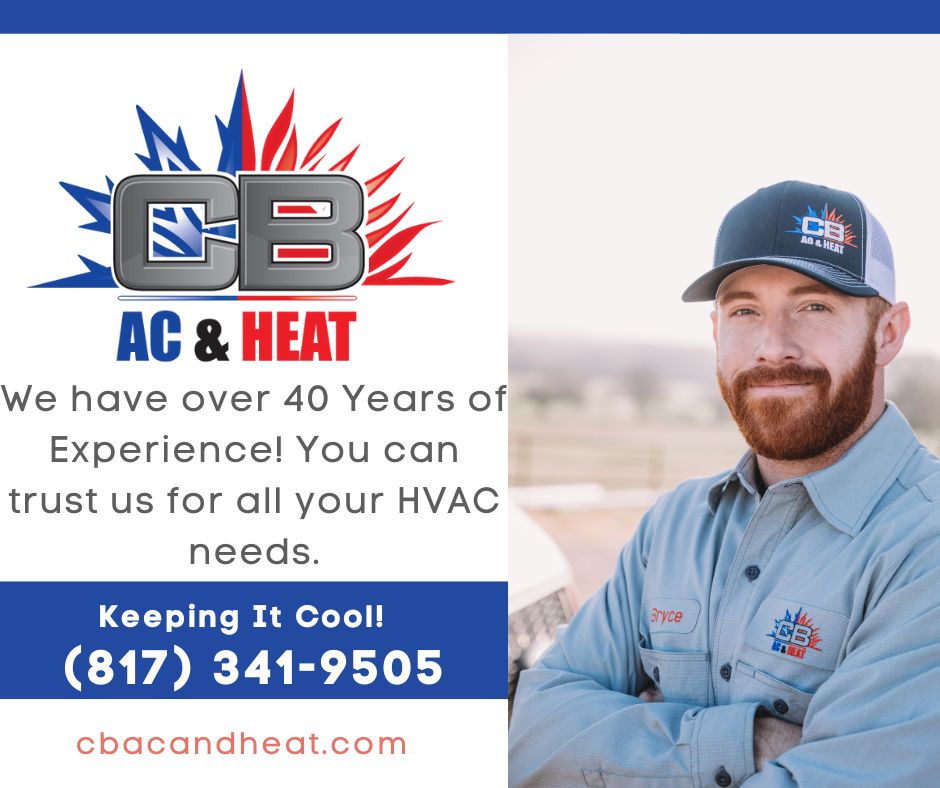 We're excited to offer a range of services and specials to our valued customers in Parker County, starting with our maintenance plan. For just $149/year, you'll receive two detailed tune-ups per system (1 AC and 1 Heat), plus priority service and 20% off all service repairs. Our technicians will thoroughly inspect and clean your HVAC system, ensuring that it's operating at peak efficiency and minimizing the risk of costly breakdowns.
If you're looking for a new AC and heating system, we have an amazing offer for you. Our qualified high-efficiency Comfortmaker systems are designed to keep your home comfortable and energy-efficient all year round. And with our $1,000 off promotion, now is the perfect time to upgrade your home's comfort and energy efficiency.
But maybe you're not ready for a new system just yet. That's okay! Our $49 AC and Heat Tune-Up special is the perfect way to prepare for the hot Texas summer and keep your unit running smoothly. With HVAC maintenance, our expert technicians will identify any potential issues before they turn into major problems, saving you time and money in the long run.
At CBAC And Heat, we take pride in providing exceptional service and value to our customers in Parker County, Texas, and the surrounding areas. Whether you need routine maintenance, a new system installation, or a tune-up service, we have the experience and expertise to get the job done right. Contact us today to learn more about how we can help you stay comfortable and save money on your HVAC system.
---
CBAC AND HEAT, LLC
330 Bellenger Ln
Weatherford, Texas
License TACLB99127E
(817) 341-9505